I've Fallen. In. Love…
with thrifting!
  I have a Goodwill near my work so I go there on occasion.  But I found a few more locations around my area that had good reviews on Yelp, so I decided to go investigate.
And then I went balls-out crazy.  Or not.  It depends on how you look at it.
Please forget all of your pre-conceived notions about thrifting. Yeah sure some things are shady, janky, sheisty, ugly, stinky(!!!)… The list goes on and on.  It really depends on where you go too.  But among all of the duds there are quite a few goodies to be found, if you have the patience to look, and perhaps the money to dryclean. 
  And the thrill of the hunt is half the fun!   A lot of my local thrift shops have new, but overstock merchandise from Target!  And the only thing I love more than shopping at Target…  is finding Target items for more than half the price.   😛
Thrifting Recap:
– Umbra ceramic black tray (used for my bedroom candles) $7, originally $30


– Target Bamboo sheets, Queen (new) – $10


– DwellStudio for Target king sized comforter (new) – $25, originally $100


– Target Home Design Event Capiz Mirror (for living room) $20, originally $100


– Thakoon for Target Shibori Tee (new) – $2.50
– Thakoon for Target Shibori Zip Blouse (new) – $2.50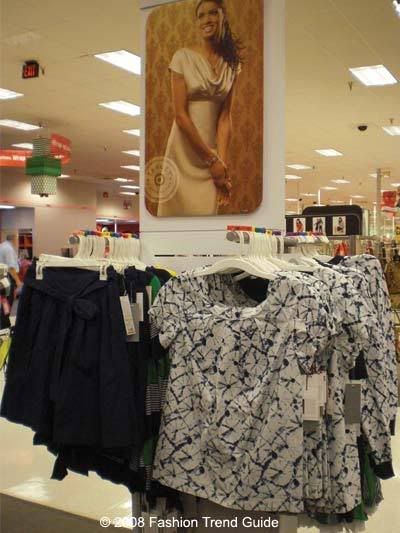 – Hayden Harnett Double Flap Purse (new) – $6


– Jonathan Saunders for Target Kaleidoscope Print Tee – $2.50

– Express Houndstooth Wool Coat in XS (missing a button, very fixable!) – $20

– Express Tan Trench in XS (new) – $12.50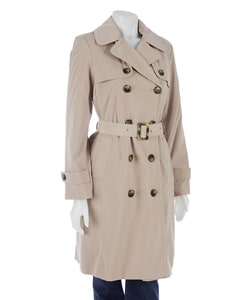 Authentic Burberry button down for my mom for mother's day- $3 (This isn't the exact style but this is close to what I got)

All in all, the damage was $111 with no tax!
Not too shabby 😀
-E&I