I got an early Christmas gift from my mom:
A classic beige trench from Banana Republic!!!  I've always wanted one and now I can cross this off of my list of Must-Have's.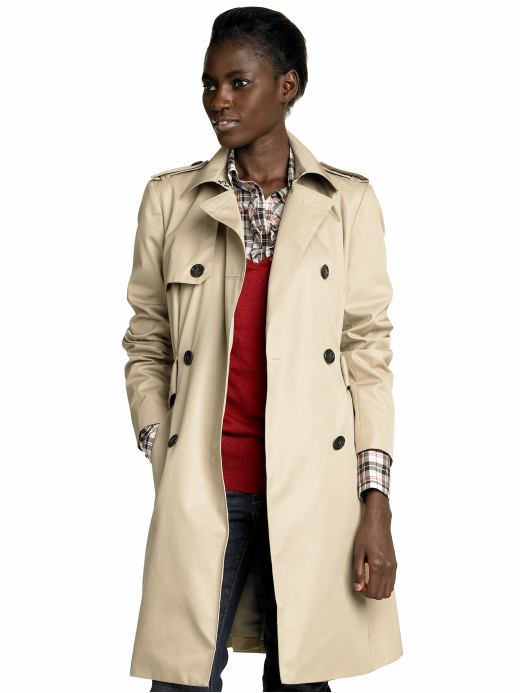 Classic Trenchcoat from Banana Republic – $198
My mom got it for $148.5 including tax after the 25% off deal for BR cardmembers.  No tax, because we were in Boston at the time and Boston has no tax on clothes or shoes under $175.  I LOVE BOSTON!!! Too bad there's a sales tax on accessories and handbags.  Phooey.
Trench coats always remind me of the last scene of Breakfast at Tiffany's.  *gushh*
I can't wait to wear it out on a breezy night in the city!   It's the perfect length, fit, color and cut.  The reviews are favorable on the BR site as well.  (I didn't know they had clothing reviews until now, but I think it's a wonderful idea.)
-E&I